Dedicated to "Photonics" for 30 years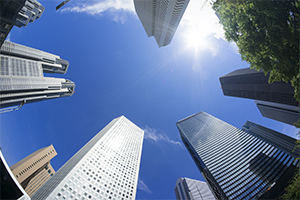 The optical semiconductor project team of Yuasa Trading Company, the predecessor of our company, was established in the early days of the semiconductor laser. While semiconductor laser research has been actively conducted in the world led by Japan, our company has been handling the customers' whole process from development evaluation devices to production lines as an engineering trading company and manufacturer "specialized in optical semiconductor" for over 30 years. Reliable development and proposal capabilities based on long-term experiences and achievements are the asset and pride of Yuasa Electronics. Without being satisfied with the present results, we commit to continue delivering the latest technology in order to respond to our customers' needs.

Support our customers comprehensively with the best solutions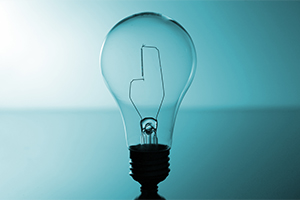 Yuasa Electronics proposes total solutions from wafer processing to chipping, screening and the final inspection process. Being "involved in sales as a manufacturer", we are always trying to deliver the best engineering suggestion and support the most suitable solution for your requirements without discriminating our products and other companies' products, so please feel free to contact us anytime. As we manage both the engineering solution and support, it is easy to arrange for products in different processes, which is our advantage that receives satisfaction and trust from our customers.

What is the standard specification in YUASA?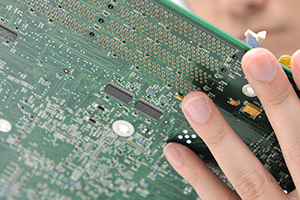 Each customer has unique requirements for the inspection process of the optical semiconductor, so it's hard to define the standard specification that can be essential to anything. We dare say that flexible "customization" is our company's "standard specification". We can propose the best specification for you by hearing requirements and points to care about from each customer.

Disseminating "Made in Japan" to the world
Yuasa Electronics accepts orders from overseas customers, not only from Japan. Please contact us, then we will support development and production lines. "Yuasa" working style never changes for any customers in any countries from Asia to North America to Europe. We work to support customers with the same level of engineering and proposal power. Currently, over one-hundred varieties of products are supporting customers' development and production in plants in various countries overseas.